Colorado Springs Domestic Violence Attorney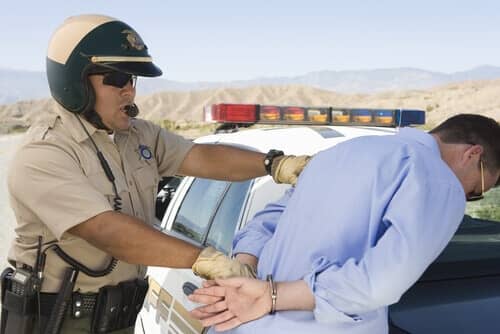 Domestic violence charges are serious, even at the misdemeanor level. In fact, arrests for domestic violence can damage personal relationships, reputations and careers. These cases can also threaten your freedom and future.
We understand the impacts of domestic abuse charges and convictions. This is why we are dedicated to providing effective defense advocacy to those accused of domestic violence charges.
If you were arrested for domestic abuse, you can turn to our Colorado Springs domestic violence defense attorneys. We provide support, superior representation and will help you navigating the criminal justice system.
When you partner with us, you can be confident that your rights will be fully protected. We will work to limit the negative impacts and achieve the best outcome possible.
We are available 24/7 to answer your questions, assuage your concerns and defend you. We can meet you and/or a loved one at jail or our Colorado Springs office. We can also discuss your case over the phone.
How Does Colorado Law Define Domestic Violence?
Colorado law (C.R.S. 18-6-800.3) defines domestic violence as "an act or threatened act of violence upon a person with whom the actor is or has been involved in an intimate relationship." The law also defines:
Domestic violence is any act against property, including an animal, that is used to coerce, punish, intimidate or enact revenge upon a person with whom the actor is in an intimate relationship.
An intimate relationship is any relationship between spouses, current or former unmarried couples, or unmarried parents of a child (regardless of whether they have ever lived together).
Please note that domestic abuse is not a stand-alone crime. Instead, it is a sentencing enhancer that's added to other criminal charges, like assault or stalking.
Some examples of actions that can result in sentencing enhancer include:
Threats of violent actions
Destruction of property
Incessant, unwanted contact, like calling or texting incessantly.
What Happens After Colorado Springs Police Are Called?
Their primary focus is to determine whether there is probable cause that a domestic violence offense has occurred. Probable cause means that there are reasonable grounds to suspect that something has taken place.
If there is probable cause of domestic violence, police are required to arrest the person suspected. The police must do this "without undue delay." This is due to Colorado's mandatory arrest laws in domestic violence cases.
Once an arrest has been made:
A mandatory protection order will go into effect. This order prohibits the accused person from communicating with the alleged victim. The intention is to protect alleged victims as the investigation and case proceed. Violating the terms of a protective order can result in more criminal charges and cases.
The victim cannot "drop" the charges. Whether or not the case will proceed is at the prosecutor's decision. Prosecutors may consider the alleged victim's wishes, when deciding whether to pursue the case.
When Are Misdemeanor Versus Felony Domestic Violence Charges Filed?
The level and severity of the charges filed will depend on the nature of the underlying charge(s) associated with the case. Victims of domestic abuse in Colorado Springs cannot drop the charges.
Those who have at least three prior domestic violence convictions can be charged as "habitual offenders". Habitual domestic violence offender charges are Class 5 felonies, which can be punishable by:
1 to 3 years in prison
$1,000 to $100,000 in fines
Possibly other penalties.
Sentencing may be doubled in cases that involve violent crimes, like assaults and sexual assaults.
What Are the Penalties for Domestic Violence in Colorado Springs?
The penalties for domestic violence will vary, depending on factors like (but not limited to):
The precise nature and level of the charges filed
Whether the accused has prior domestic violence convictions and/or a criminal record.
Generally, however, penalties for domestic violence may include some combination of:
Jail or prison time
Fines
Treatment programs
Probation
Loss of certain rights, such as the rights to buy or possess firearms.
Domestic Violence Can Lead to Loss of Custody or Visitation Rights 
In Colorado, courts must consider the impact of domestic violence when determining parenting time and responsibilities. One of the most common consequences of domestic violence is loss of parental rights. If a parent is convicted of domestic violence, in most cases, the judge won't give parental responsibility (custody) to the parent who committed domestic violence. However, that parent can get parenting time with the children.
Colorado follows a "best interests of the child" statute, meaning that all custody and parenting decisions should reflect the child's best interests. A domestic violence charge doesn't even need to be filed; any evidence that points towards child abuse or neglect can impact the decision. The judge's primary concern is the safety and well-being of the child when awarding custody.
How Domestic Violence Affects Employment 
Domestic violence is a serious issue that can have lasting consequences on many areas of the accused's life, including their career options.
In many cases, employers run a criminal background check prior to or during employment. A conviction for domestic violence can result in loss of job or denial of promotion, regardless of how minor the charge may be. 
Many people don't realize that plea bargains can also be as damming as convictions in terms of background checks. This means that even if you plead down your case to avoid jail time, you may still be facing an uphill battle when it comes to securing employment opportunities. A domestic violence record could also prevent you from obtaining certain job certifications or licenses. 
There may be additional proceedings and penalties depending on the situation individual. Military members accused of domestic violence may also have to deal with court martial cases.
We are ready to discuss the circumstances surrounding your arrest or case. We will explain the process that lies ahead and inform you of the potential penalties.
Defense Strategies for Colorado Domestic Violence Charges
Being charged with a domestic violence crime can be a frightening and overwhelming experience. If you or a loved one is facing domestic violence charges in Colorado, it's important to understand the legal process and your available defense options. 
False Accusations
False accusations of domestic violence occur more often than some people may think. Sometimes, an accuser may make false allegations out of spite or revenge, or because they do not want to admit that they were the one who committed the act of violence. If you have been falsely accused of domestic violence, it is important that you take the accusation seriously and consult with an experienced criminal defense attorney immediately. 
Self Defense
In some cases, an individual may find themselves facing domestic violence charges when their actions were done in self-defense. To successfully claim self-defense as your defense strategy, you must prove that you had reasonable grounds for believing that your physical safety was threatened and that your response was necessary and proportional to the perceived threat. 
Accident
Sometimes, individuals may face charges of domestic violence when their actions were accidental or unintentional. If the act was truly unintentional, it could be argued that there was no criminal intent behind it and therefore no crime was committed at all.
Insufficient Evidence 
Lastly, insufficient evidence is another potential defense strategy for those who have been charged with domestic violence in Colorado. This argument is positing not that you didn't do what you're alleged to have done, but that there isn't enough evidence to prove beyond a reasonable doubt that you did. 
Have an Experienced Criminal Defense Attorney On Your Side
If you or a loved one has been arrested for or charged with domestic violence, call (719) 227-0007 or email us for a free, confidential, no obligations consultation. A trusted Colorado Springs domestic violence attorney at Anaya & Chadderdon, P.C. is available 24/7 to:
Answer your questions
Advise you of your rights and options for proceeding
Vigorously defend you against the charge(s).
With more than 30 years of criminal trial experience, our Colorado Springs criminal defense attorneys are former prosecutors. We have a deep understanding of how prosecutors build and present cases. This gives us with the insights necessary to anticipate what the prosecution may do and strategically structure your defense.
At Anaya & Chadderdon, P.C., we do not accept an unfair outcome, and we will use our decades of experience to fight for favorable results. Whenever possible, we will aggressively pursue the many alternatives to conviction and incarceration.
Our extensive experience and record of success have earned us many professional honors, 5-star reviews on Google, and the respect of colleagues, local judges and prosecutors. Contact us for a free case consultation today.