Colorado Springs Violent Crime Defense Attorney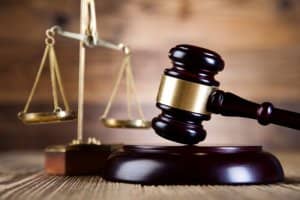 Charges associated with violent crimes can carry some of the harshest penalties, including mandatory prison terms, expensive fines and lifelong criminal records. If you or a loved one has been accused of committing a violent crime, the sooner you retain an experienced defense attorney at Anaya & Chadderdon, P.C., the sooner you can be confident that you have experienced, strategic advocates in your corner, ready to:
Explain your rights and defense options
Help you structure and present the strongest possible defense
Fight to get the charges reduced or dismissed whenever feasible
Work relentlessly to achieve the best outcome possible.
Our Colorado Springs defense attorneys have more than 30 years of criminal trial experience, including experience as former prosecutors. This empowers us to effectively anticipate the prosecution's arguments and take carefully calculated steps to protect your rights and defend you at every phase of your case.
The violent crime defense lawyers at Anaya & Chadderdon, P.C. rware available 24/7 to answer your questions, put you at ease and immediately start defending you. We are ready to discuss your case over the phone or at an in-person meeting at our Colorado Springs office or at jail.
We look forward to discussing your unique situation. Until then, please explore the following for more information about our violent crimes defense practice.
Colorado Domestic Violence Charges
Domestic violence charges and cases in Colorado come with some facets that are unique from other violent crimes cases. In fact, according to Colorado domestic violence criminal statutes:
There are mandatory arrest laws, meaning police are legally required to make an arrest "without undue delay" if there is probable cause to suspect that an act of domestic violence has occurred.
After an arrest, a protective order will automatically go into effect, preventing the accused person from contacting the alleged victim as the investigation and case proceed.
An alleged victim does not have the power or authority to drop the charges. Once the charges are filed, only the prosecutor can make this decision.
Whether domestic violence is a misdemeanor or felony will depend on the underlying charge(s) associated with the case. Additionally, it's important to be aware that:
Those who have three prior domestic violence convictions and are charged for a fourth time can be charged as a habitual domestic violence offender, which is a Class 5 felony.
Certain people who face domestic violence criminal charges – like members of the military – may also have to deal with cases and consequences outside of the criminal justice system, such as court martials.
The Colorado Springs defense attorneys at Anaya & Chadderdon, P.C. have extensive experienced defending clients in all types of domestic violence cases, including those involving misdemeanor and felony charges, as well as military domestic violence cases. We are also skilled at representing clients in cases arising from alleged violations of restraining orders.
Colorado Sexual Assault Charges
Sexual assault charges are extremely serious, ranging from Class 1 misdemeanors to Class 2 felonies, depending on factors like (but not limited to):
The relationship between the alleged victim and the alleged perpetrator
Whether the alleged victim sustained serious injuries during the offense
Whether a deadly weapon was allegedly used during the offense
Whether the alleged perpetrator has any prior convictions for sexual assault (or other sex offenses or violent crimes).
In general, a conviction on sexual assault charges can result in the penalties like lengthy jail or prison sentences and expensive fines. The penalties may also include:
Additional court-ordered penalties, like requirements to register as a sex offender, sex offender treatment programs and mandatory parole terms
Negative impacts outside of the criminal justice system, such as damage to personal relationships, careers and more.
At Anaya & Chadderdon, P.C., our defense attorneys are highly skilled at defending clients against various types of sexual assault charges. The sooner you partner with our experienced Colorado Springs sexual assault lawyers for your case, the sooner you can be confident that you have strategic, dedicated advocates on your side, fighting to protect you at every step as your case moves forward.
Colorado Assault Charges
Assault is an umbrella term which essentially indicates an event which includes unwanted touching.
There are several different types of assault, including first-degree assault, second-degree assault, and vehicular assault. There are also some related crimes, like menacing and criminal extortion.
Assault in the first degree includes using a weapon to threaten or cause serious injury to someone else, with the intent to do so. It also refers to crimes that amputate, destroy, or disfigure another with intent. Acts that cause serious injury or pose a risk to human life with indifference to that damage also qualify as first-degree assault. More cases of assault include threatening judges, correctional staff, police officers, or firefighters with deadly weapons.
A first-degree assault charge is usually considered to be a Class 3 felony. In some cases, this can be lowered if it can be proven that the accused was "provoked" into engaging in the behavior. If this is the case, the assault may be reduced to being a Class 5 felony.  Usually, provocation must include actions on the part of the person doing the provoking. This means that words alone are not typically considered provocation enough to reduce the assault to a Class 5 felony.
Colorado Kidnapping Charges
Kidnapping charges can be divided into first-degree and second-degree kidnapping. First-degree kidnapping involves an individual forcibly seizing or moving another individual from one place to another. It can also apply enticing someone to go from one place to another, imprisoning or hiding another person, or attempting to receive a ransom to return the kidnapped person.
If the person being kidnapped is injured, first-degree kidnapping becomes a Class 1 felony. If they are not harmed, it is a Class 2 felony.
Second-degree kidnapping refers to seizing and carrying another individual to another place without their consent or a legal reason to do so. It also includes enticing or taking a child that isn't one's own in order to extract a ransom or other demand from the child's guardians.
Typically, second-degree kidnapping is a Class 4 felony but can be increased to a Class 3 felony or a Class 2 felony. This depends on other circumstances, such as trying to sell or barter the kidnapping victim or using deadly weapons in the process of the kidnapping. It also considers if the victim is sexually assaulted or robbed.
Manslaughter Charges
Manslaughter is a Class 4 felony. That means that anyone convicted of manslaughter faces the possibility of serving multiple years in prison.  Other penalties include parole, fines, and further consequences. The court can sentence someone convicted of manslaughter to up to six years in prison, followed by a minimum of 3 years on parole. The financial costs associated with court proceedings and fines can also be severe.
The length of time that a defendant is actually sentenced will depend on several factors, including the past behavior of the accused and the circumstances surrounding the case itself.
Manslaughter is a distinct charge from murder.  Murder involves killing another individual with intent or grave indifference. This term constitutes a higher standard of responsibility than manslaughter. For a manslaughter charge in Colorado, the prosecutor need only prove that the individual was behaving "recklessly" in a manner that resulted in a death. A criminal attorney can help build a case that you did not act with intent or grave indifference.
Murder Charges
If you've been accused of murder, it's critical that you enlist the services of a violent crimes attorney in Colorado Springs. Murder is defined as killing another human being with malicious intent. It is one sub-category of homicide, which can also cover non-criminal situations like self-defense or other criminal charges like manslaughter.
When it comes to criminal justice, human life is the most prioritized factor. Murder is the ultimate disregard for human life, and therefore is one of the most strictly punishable offenses due to its severity.
There are two degrees of murder under Colorado state law: first-degree murder and second-degree murder. The major distinction between the two is the deliberation that occurs before the act that results in someone's death.
First-degree murder is charged when the prosecution believes that the offender took the time to consider their actions deliberately and still moved forward with killing their victim. This is a Class 1 felony.
Exceptional Colorado Springs Violent Crimes Defense Lawyers
Whether you are the subject of a criminal investigation or you have been arrested for or charged with any type of violent crime, call (719) 227-0007 or email us to speak to a trusted Colorado Springs criminal defense attorney at Anaya & Chadderdon, P.C. We provide free, confidential, no obligations consultations, and we are ready 24/7 to:
Answer your questions
Address your concerns
Advise you of your rights, options and how to proceed
Vigorously defend you.
At Anaya & Chadderdon, P.C., our Colorado Springs criminal defense lawyers take pride in providing the strongest possible defense representation as we work diligently to achieve the best possible outcome for our clients. We are also proud to:
Represent civilians and members from all branches of the military in various types of violent crime cases
Treat our clients with the highest level of respect and professionalism.
Regardless of the nature and severity of the charges you face, we know that your case is likely the most important thing in your life, and we will handle it with the utmost expertise, care and professionalism.
Our record of extraordinary advocacy and success in violent crime cases has earned us many professional honors, positive testimonials from former clients, and the respect of colleagues, local judges and prosecutors.