Eric S. Anaya
Attorney & Partner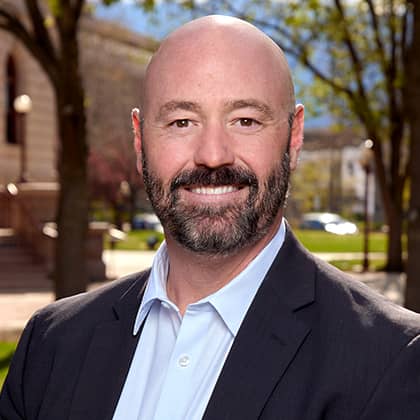 Eric Anaya has been practicing criminal law for almost two decades. His legal knowledge started out at the University of New Mexico where he discovered his passion for criminal law. While attending law school, Eric was appointed to the University of New Mexico's Board of Regents by the Governor of New Mexico. Eric decided to move to Colorado to accept a position in the El Paso County District Attorney's Office. He prosecuted hundreds of cases in County Court, but was quickly promoted to prosecute felonies. Realizing that prosecution was not the career path he wanted to continue, Eric made the conscious decision to change his practice and his life to defending those wrongly accused. Eric has successfully handled thousands of cases. He has tried hundreds of high-level felony cases to include murder cases (including being a part of a death penalty team), violent crimes, complex sexual assault cases, organized crime and economic crime cases.
Eric partnered with Susan Chadderdon to form an aggressive criminal defense team that offers exceptional representation for both adults and juveniles accused of a crime. At Anaya & Chadderdon, P.C., the criminal defense attorneys pride themselves on providing the best possible outcome for their clients while treating them with the highest level of respect and professionalism.
"My goal is to show the district attorney that you are a person and not just a case file. No matter the level of crime charged in the case, I understand the allegations filed against you are the most important thing in your life and I treat each case with that same level of importance."
Eric is in the Top 100 Trial Lawyers of Criminal Defense, an accolade issued by The National Trial Lawyers.
Areas of Practice