Colorado Springs DWAI Attorney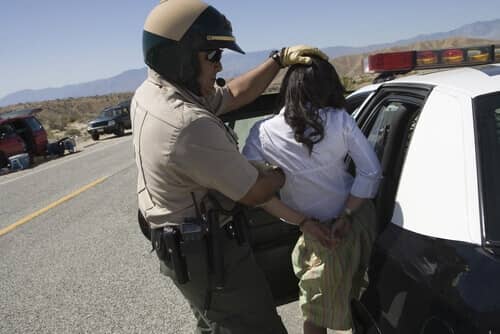 DWAIs (Driving While Ability Impaired) can come with harsh, lasting penalties—from jail time and hefty fines to community service, a criminal record, and more. In fact, a single conviction for DUI or DWAI in Colorado Springs can stay on your record for 10 years. That can mean that, even after you've satisfied all court-ordered penalties, you'll still have the stain of a drunk driving conviction following you around, threatening future opportunities.
At Anaya & Chadderdon, P.C., we know how serious Colorado DWAI charges can be, and we're highly effective at defending our clients against them. Skilled and strategic, our Colorado Springs defense lawyers can help you:
Understand your rights and how your case will proceed
Identify and pursue your best defense options
Build and present your case, fighting to protect your rights every step of the way
Whether you've been charged with your first DWAI or you have prior DUIs, we understand your case is one of the most important things in your life, and we'll treat it as a matter of the utmost importance.
We are available 24/7 to answer your questions and put you at ease. We are ready to discuss your case over the phone, at jail, or at our Colorado Springs office.
What Is the Difference Between DUI and DWAI in Colorado?
In Colorado Springs, DWAI and DUI charges can be filed when motorists are accused of operating a motor vehicle while impaired. Here's the difference:
DWAI charges allege a blood alcohol content (BAC) of at least 0.05 but below 0.08.
DUI charges allege a BAC of at least 0.08.
Consequently, first-time DWAI charges are generally less serious than first-time DUI charges in Colorado.
What Are the Penalties for DWAI in Colorado Springs?
For a first-offense, DWAI charges in Colorado will have lesser penalties than DUIs. The following table contrasts the penalties for first-time DWAIs versus DUIs in Colorado.
DWAI Offense

Jail Time
Fines

Additional Penalties

1st DWAI

2 to 180 days

Up to $500

Community service
License suspension

2nd DWAI

Mandatory 10 days & Up to 1 year

Up to $1,500

Community service
License suspension

3rd DWAI

Mandatory 10 days & Up to 1 year

Up to $1,500

Community service
License suspension

4th DWAI
(Felony DWAI)

At least 90 to 180 days in jail* &

Up to 2 to 6 years in prison

Up to $500,000

3 years of parole
Community service
License suspension
*If a work release program is included in the sentence, the minimum required jail time is 120 days, and the maximum is 2 years.
After a first DWAI conviction, however, the penalties for second (or subsequent) DWAIs and DUIs are generally the same. That can be true no matter how long ago a prior case was and whether or not the prior happened in Colorado (or another state).
How Will the Prosecutor Prove a DWAI?
Prosecutors may use an array of evidence to try to prove impaired driving and secure a conviction in DWAI cases. This includes (and is not limited to):
Test results: The results from field sobriety tests (FSTs), blood tests, and/or breathalyzer tests can all be used to build a DWAI case. So can refusals to take BAC tests. In fact, if you refuse BAC testing during a traffic stop, your refusal can be met with automatic penalties (a license suspension) while also giving prosecutors room to argue that you refused the testing because you knew you were impaired.
Witnesses: From other motorists on the road to people who may have seen the accused consuming alcohol or drugs before driving, witness statements can also strengthen the prosecution's DWAI case.
Police observations: These will be detailed in the police report, which can uncover additional pieces of evidence, like open containers found in the motor vehicle, photos, statements made by the accused individual, and demeanor of the accused at the time of the traffic stop or arrest.
What Are Defenses to DWAI Charges?
As scary as DWAI cases and penalties can be, they ARE ways to fight charges, weaken prosecutors' allegations, and set DWAI cases up for favorable outcomes. While the best DWAI defense will depend on the details and evidence of a given case, generally, options for fighting these charges can include (and are not limited to) arguing that:
Police made mistakes: This can include violations of the rights of the accused or Colorado laws (regarding probable cause, traffic stops, BAC testing, and more).
Field sobriety test results are inaccurate or inconclusive: The methods of administrating and evaluating these tests can be subjective. Establishing that can create reasonable double, along with room to argue that the results are ambiguous, at best.
BAC test results are questionable or inaccurate: Was the BAC test administered properly? Was the machine calibrated prior to testing? Did a trained official administer the test? Were blood or urine samples properly handled? Any missteps in performing BAC tests, handling samples, or analyzing the results can also disrupt a prosecutor's allegations and strengthen a DWAI defense case.
As former prosecutors, the Colorado Springs DWAI defense lawyers at Anaya & Chadderdon, P.C. know the tactics prosecutors usually use to try to secure DWAI convictions—and we are exceptionally skilled at anticipating and undercutting their strategies to structure strong defense cases. We're also highly effective at:
Protecting your rights at every stage of a case: We understand the criminal justice system inside and out. We have the knowledge and skills to help you face criminal charges, limit the potential negative impacts, and successfully navigate the process and the system.
Fighting for you when you need it most: As aggressive, tough advocates, we have extensive experience representing clients in and outside of court in a range of criminal matters, from low-level misdemeanors to high-level felonies.
Striving for the best possible resolution: We will use our decades of experience to fight for fair results and favorable resolutions. Whenever possible, we will aggressively pursue the many alternatives to conviction and incarceration.
Our goals are to:
Show the district attorney that you are a person and not just a case file
Bring your DWAI case to a successful resolution so you can focus on putting the case behind you and moving on with your life
Start Building a Strong DWAI Defense – Contact Our Attorneys
If you or a loved one has been arrested for or charged with a DWAI, it's time to contact a trusted Colorado Springs DUI lawyer at Anaya & Chadderdon, P.C.
Call (719) 259-5082 or Email Us for a Free, Confidential Consultation
No matter when a DWAI arrest occurs—day or night, weekday or weekend—our team will be ready 24/7 to:
Provide you with essential answers, advice, and recommendations regarding your rights, options, and how to proceed
Start building your defense and safeguarding your rights
We strongly advise that you do NOT plead guilty without contacting our law firm first. Our DWAI defense attorneys will fight relentlessly to protect your rights, freedom, and future, doing everything we can to try to secure the best possible outcomes.
Our Colorado Springs DWAI attorneys' extensive experience and record of success have earned numerous professional honors and awards, positive reviews from former clients, and the respect of colleagues, local judges, and prosecutors.