Colorado Springs Sexual Assault Attorney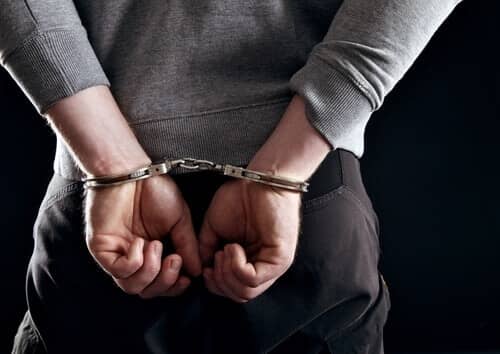 Sexual assault arrests and charges can be devastating to the relationships, reputation, and career of the accused person. Sex crimes can also threaten someone's freedom and future.
At Anaya & Chadderdon, P.C., our Colorado Springs defense attorneys have a deep understanding of the impacts and severity of sexual assault charges, as well as how to effectively fight these charges and defend our clients' rights in various types of sex crime cases.
We have more than 30 years of criminal trial experience, including experience as former prosecutors. This empowers us with the insight and skills to strategically craft and present sexual assault defense cases. It also enables us to vigorously protect our clients at every phase of their case and to help them successfully navigate the criminal justice system.
We provide the highest quality defense advocacy to civilians and military members who are accused of any type of sexual assault (or sexual offense).
Our goals are to provide the strongest possible defense, minimize the potential negative impacts and help our clients achieve the best outcomes possible.
We are available 24/7 to answer your questions, put you at ease and provide you with superior defense representation. We can discuss your case over the phone or during an in-person meeting at jail or our Colorado Springs office.
How Does Colorado Criminal Law Define Sexual Assault?
Colorado law (C.R.S. 18-3-402) defines sexual assault as knowingly committing an act of sexual intrusion or sexual penetration on a victim when the:
Perpetrator commits the act against the will of the victim, which can include instances when the victim is unable to consent or when the victim wrongly believes the perpetrator to be his or her spouse
Victim cannot consent due to disability, unconsciousness, incarceration, hospitalization and/or age (i.e., being a minor).
What Is Aggravated Sexual Assault in Colorado?
More serious than sexual assault charges, aggravated sexual assault charges can be filed when certain aggravating factors are associated with a case. These factors can include (and are not limited to):
Using, displaying or threatening to use a deadly weapon
Causing serious injury to the alleged victim
Attempting to inflict fatal injuries during or after the sexual assault
Victims who are particularly vulnerable, like those with physical and/or mental disabilities
Incest
Assaults committed by a person who holds a relationship of trust with and power over the alleged victim (e.g., teachers and coaches)
Assaults occurring during other felony acts, such as kidnappings, burglaries or prison escapes.
Are Sexual Assault Charges in Colorado Misdemeanors or Felonies?
The level of charges filed in sexual assault cases will depend on various factors, like (but not necessarily limited to):
Whether the incident involved any aggravating factors
Whether the accused has prior convictions for sexual assault, sex offenses and/or violent crimes.
What Are the Penalties for Sexual Assault?
The table below highlights the levels of various types of sexual assault charges in Colorado, along with the penalties for each (upon conviction).
Type of
Sexual Assault Charge

Circumstances
for the Charge

Penalties

Class 1 Misdemeanor

Up to 2 years in jail
Up to $5,000 in fines

Class 4 Felony

Use of force or intimidation during the assault; or assault on a victim younger than 15 when the perpetrator is at least 4 years older

Up to 6 years in prison
Up to $500,000 in fines
3-year mandatory parole

Class 3 Felony

Physical violence or threats of serious/fatal injuries during the assault; assaults on disabled victims; or assaults involving date rape drugs

Up to 24 years in prison
Up to $750,000 in fines
5-year mandatory parole

Class 2 Felony

Victim suffers serious physical injury during the assault; or use of a deadly weapon during the assault

Up to 48 years in prison
Up to $1,000,000 in fines
5-year mandatory parole
For any sexual assault conviction, the accused will also be required to register as Colorado sex offender. The duration of this requirement will depend on the nature of the sex crime charges associated with the case. The most serious cases can come with lifetime sex offender registration requirements.
How Can I Defend Myself Against Sexual Assault Charges?
The best way to defend yourself against any type of sex crime or sexual assault charge in Colorado is to contact the sexual assault defense lawyers at Anaya & Chadderdon, P.C. Our experienced attorneys will go over the facts of your case and help you identify and pursue your best defense options.
At Anaya & Chadderdon, P.C., our lawyers are highly skilled, aggressive advocates who:
Know how to challenge prosecutors at every phase of a sexual assault case
Will never accept an unfair outcome to your case
Work relentlessly to bring your case to the best resolution possible.
Partner with Our Colorado Springs Sexual Assault Attorneys
Whether you are the subject of a criminal investigation or you have been arrested for or charged with sexual assault, call (719) 227-0007 or email us for a free, confidential consultation with a trusted Colorado Springs sexual assault attorney at Anaya & Chadderdon, P.C. We are ready 24/7 to partner with you and provide you with exceptional defense representation.
Don't plead guilty to any sex crimes without contacting Anaya & Chadderdon, P.C. Put your freedom, reputation and future in the experienced hands of our Colorado Springs sexual assault defense lawyers. We will fight for you and work tirelessly to:
Vigorously defend you at every phase of your case
Keep you informed so you understand your options and what to expect as your case proceeds
Bring your case to the best outcome possible.
Regardless of the type of sexual assault charges you may face, we know that your case is likely the most important thing in your life, and we will handle it with expertise, as well as the utmost care and diligence.
Our record of excellence and success in sexual offenses (and other criminal) cases has earned us many professional honors, 5-star reviews, and the respect of colleagues, local judges and prosecutors. Call our law office today to schedule a free consultation with one of our attorneys.