Colorado Springs Identity Theft Attorney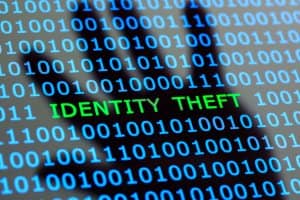 Identity theft is the act of unlawfully possessing and/or using another person's financial devices or identifying information to:
Make a payment
Obtain government identification
Obtain anything of value.
At Anaya & Chadderdon, P.C., our Colorado Springs defense attorneys are highly skilled and experienced at defending our clients against theft charges. As former prosecutors, we have a deep understanding of how the prosecution builds and presents these cases. This empowers us to effectively, strategically craft and present identity theft defense cases and set them up for the best outcome possible.
Our goals are to:
Treat our clients with the highest level of respect and professionalism
Provide the highest quality defense representation while we work relentlessly to minimize the negative impacts and achieve the best possible results.
We are available 24/7 to answer your questions, assuage your concerns and provide you with the highest quality defense representation. We can discuss your case over the phone or during an in-person meeting at jail or our Colorado Springs office.
Are Colorado Identity Theft Charges Misdemeanors or Felonies?
Colorado law classifies identity theft is a Class 4 felony. Upon conviction, these felony charges can be punishable by up to:
6 years in prison
$500,000 in fines.
When identity theft charges are filed, they are commonly filed along with other criminal charges, like forgery and theft, which can come with additional penalties.
What Makes Identity Theft a Federal Offense?
When an alleged act of identity theft also involves a violation of federal law, federal charges can come into play. Specifically, federal identity theft charges can be filed when someone has allegedly committed offenses like (but not limited to):
Computer fraud
Financial institution fraud
Mail fraud
Wire fraud.
According to the U.S. Department of Justice (DOJ), "these federal offenses are felonies that carry substantial penalties – in some cases, as high as 30 years' imprisonment, fines, and criminal forfeiture."
How Can I Defend Myself against Identity Theft Charges?
The best defense options for you and your white collar crime will depend on the evidence and details surrounding the allegations. A lawyer at Anaya & Chadderdon, P.C. is ready to discuss the details of your situation, explain your options and aggressively defend you moving forward. Our Colorado Springs attorneys have represented clients in various types of identity theft cases, including those involving allegations of:
Check theft
Credit card number theft
Identity theft involving mail or wire fraud and/or conspiracies to sell financial devices or identifying information on the black market.
We welcome your calls and emails whenever you need answers. In general, however, some effective defense strategies in identity theft cases can include establishing that the accused person:
Had permission to possess or use another person's financial devices or identifying information
Had no intention to defraud someone else
Was the subject of police misconduct and/or was subjected to illegal search and seizure.
Put Decades of Criminal Law Experience in Your Corner
Whether you are the subject of a criminal investigation or you have been arrested for or charged with identity theft, call (719) 227-0007 or email us to speak to a trusted Colorado Springs criminal defense attorney at Anaya & Chadderdon, P.C. We provide free, confidential, no obligations consultations, and we are available 24/7 to:
Advise you of your rights and defense options
Answer your questions
Address your concerns and put you at ease
Explain the process that lies ahead
Vigorously defend you while helping you navigate the criminal justice system.
Contact an Experienced Colorado Springs Identity Theft Defense Lawyer at Anaya & Chadderdon, P.C.
Our attorneys have more than 30 years of criminal trial experience, making us highly effective at structuring and presenting identity theft defense cases. When you partner with a lawyer at Anaya & Chadderdon, P.C., you can be confident that:
You will have the strongest possible defense.
We will fight for you at every phase of your case.
We will never accept an unfair outcome.
We will work tirelessly to bring your case to the best resolution possible.
We fully understand that your case is likely the most important thing in your life, and we will handle it with the highest level of professionalism, expertise, diligence and care.
Our record of superior representation, excellence and success in various criminal defense cases has earned us many professional honors, 5-star reviews on Facebook and Google, and the respect of colleagues, local judges and prosecutors. Reach out today to schedule your free initial consultation.