Susan Chadderdon
Attorney & Partner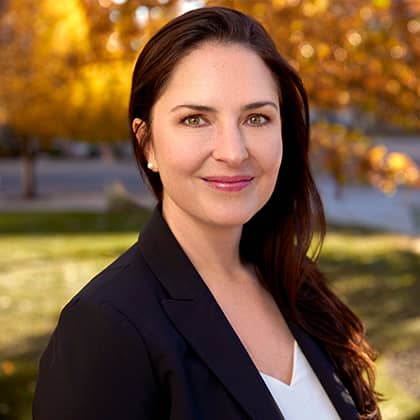 Susan Chadderdon is a trial attorney with over a decade of experience. She is a Colorado native who began her career working for one of the largest personal injury firms in the state. While she found fighting insurance companies to be fulfilling, she preferred to be in the courtroom. Susan quickly moved to being a prosecutor in the 4th Judicial District Attorneys Office, where she handled hundreds of high levels felonies. She was assigned primarily to the Special Victims Unit where she handled sexual assaults, child sex assaults, felony child abuse and homicide cases.
Over time Susan came to the conclusion using her skills to defend those wrongly accused is critically important, and made the move to criminal defense. Throughout her career she has done over 100 jury trials and successfully handled over one thousand cases.
Susan attended the University of Colorado at Boulder and then received her law degree from California Western School of Law. She is licensed to practice both in Colorado and in California. Susan is a member of the Colorado Criminal Defense Bar, the Colorado Trial Lawyers Association and the Colorado Women's Bar Association.